How to repair pneumatic actuator ?
Our customer asked us to do a pneumatic ball valve repair. After running the common functional test, we found there was a notable noise from actuator cylinder while the ball valve was in good condition.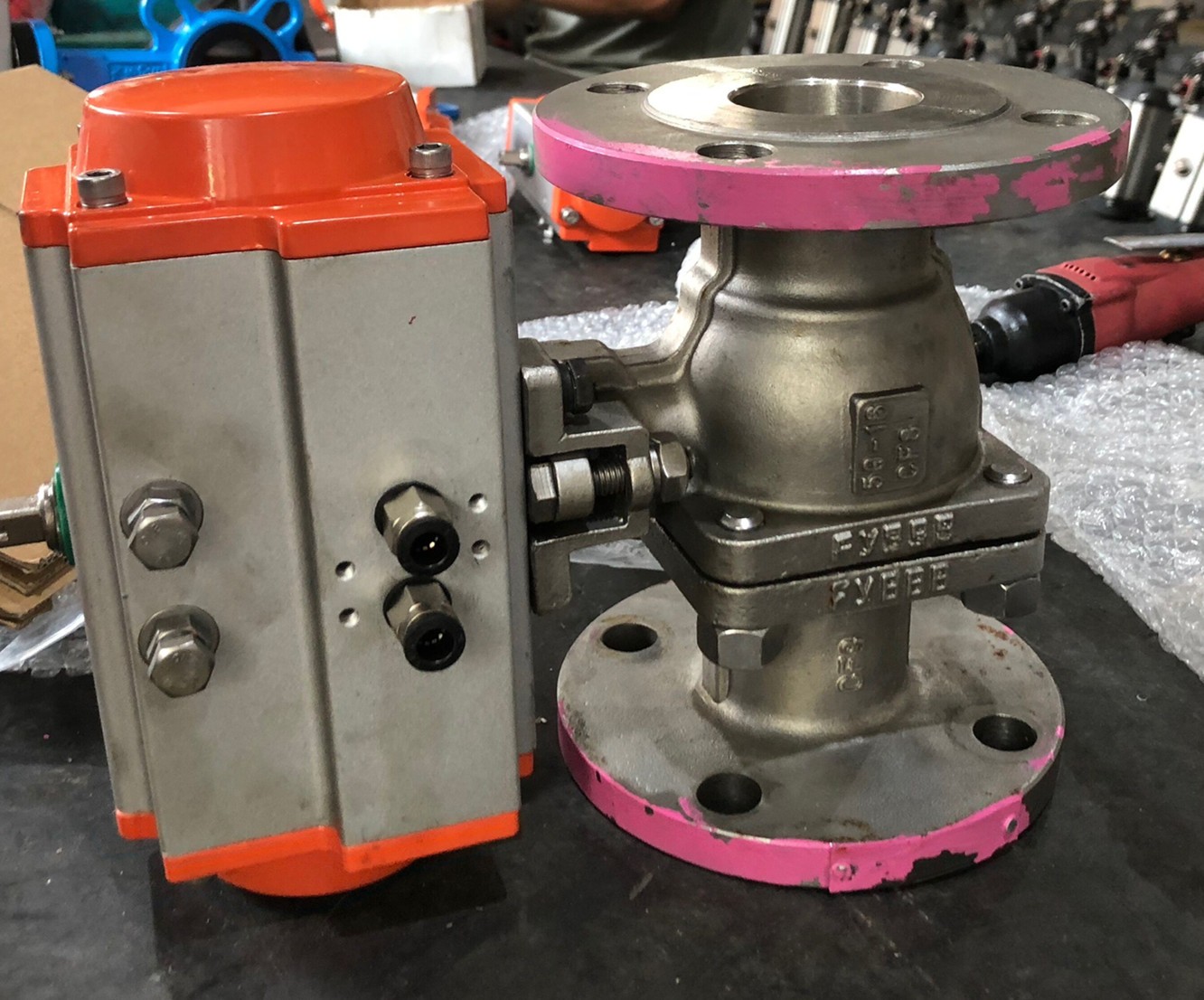 The original pneumatic valve was bought from other Chinese supplier (we refer to Supplier A in this article). From the picture of one of actuators, it is demonstrated that those ball valves have description ofDN50, PN16, body CF8, trim SS304, seat PPL, side entry, 2PC, floating type, used for 180 ℃ steam service. All specification of the same pneumatic actuator model is presented as below Table 1.
Table 1: Specification of pneumatic actuator
| | |
| --- | --- |
| Model | Rack and pinion, AT83 |
| Type | Double acting type |
| Air supply | 0.5-0.7 Mpa |
| Output torque | 0.5-0.7Mpa |
| Protection class | 97.4 Nm |
| Ambient temperature | IP67 |
| Body material | -30 to 70 ℃ |
| Accessories | Solenoid valve, pressure reducing valve, limit switch |
In order to have a full examination, we disassembled one of actuators to display what is the major cause of malfunction. Below images are the each part of actuator.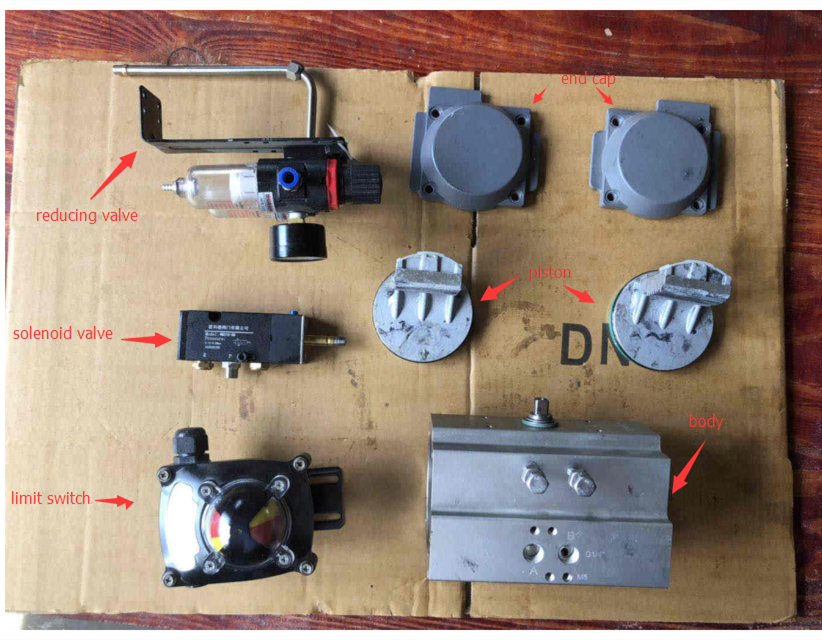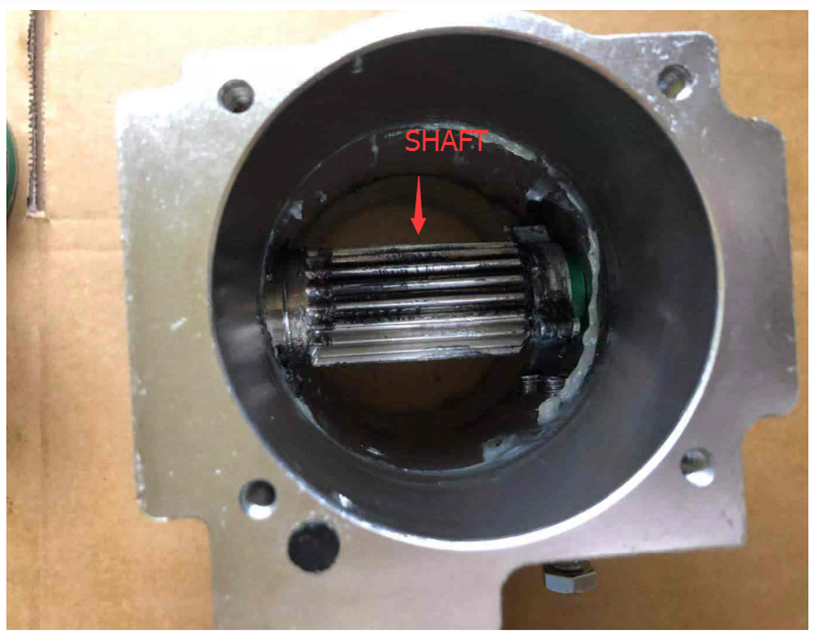 After we disassembled the cylinder this afternoon, we found visual defects on the teeth side of piston which cuts into surface of a square section of the driving shaft frequently. As was analyzed, the teeth face of driving shaft and the shaft hole that fitted with the bareshaft stem of ball valves were roughly processed.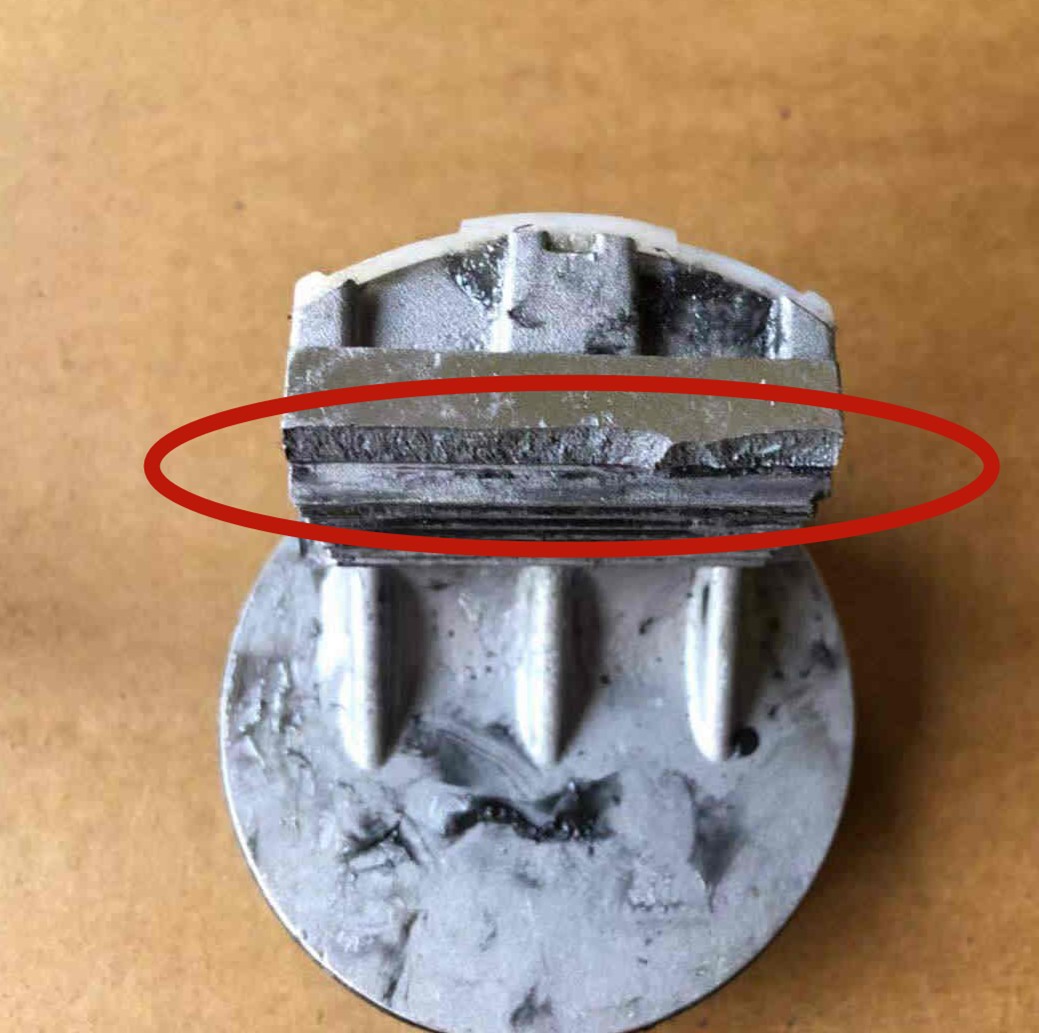 It was observed that the adapter sleeve couldn't smooth slide into the hole of driving shaft of actuator, thus making the eccentric and uneven driving. After dozens of operation, the teeth were damaged and produced noise during the opening and closing.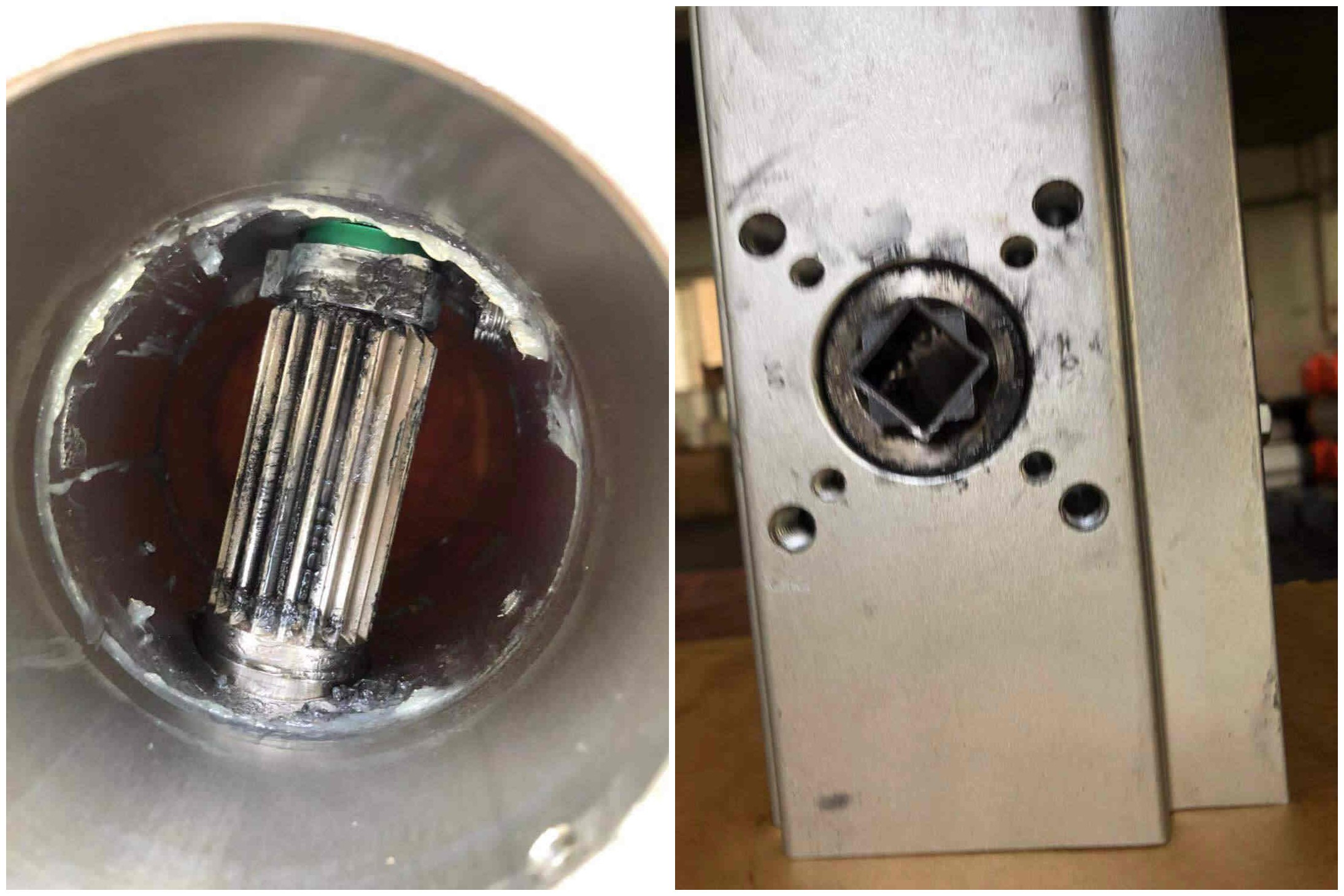 Thus repair procedures were implemented as below
(1) The piston was replaced
Below pictures are comparison of top and bottom side of piston between Chuangsheng Flow and Supplier A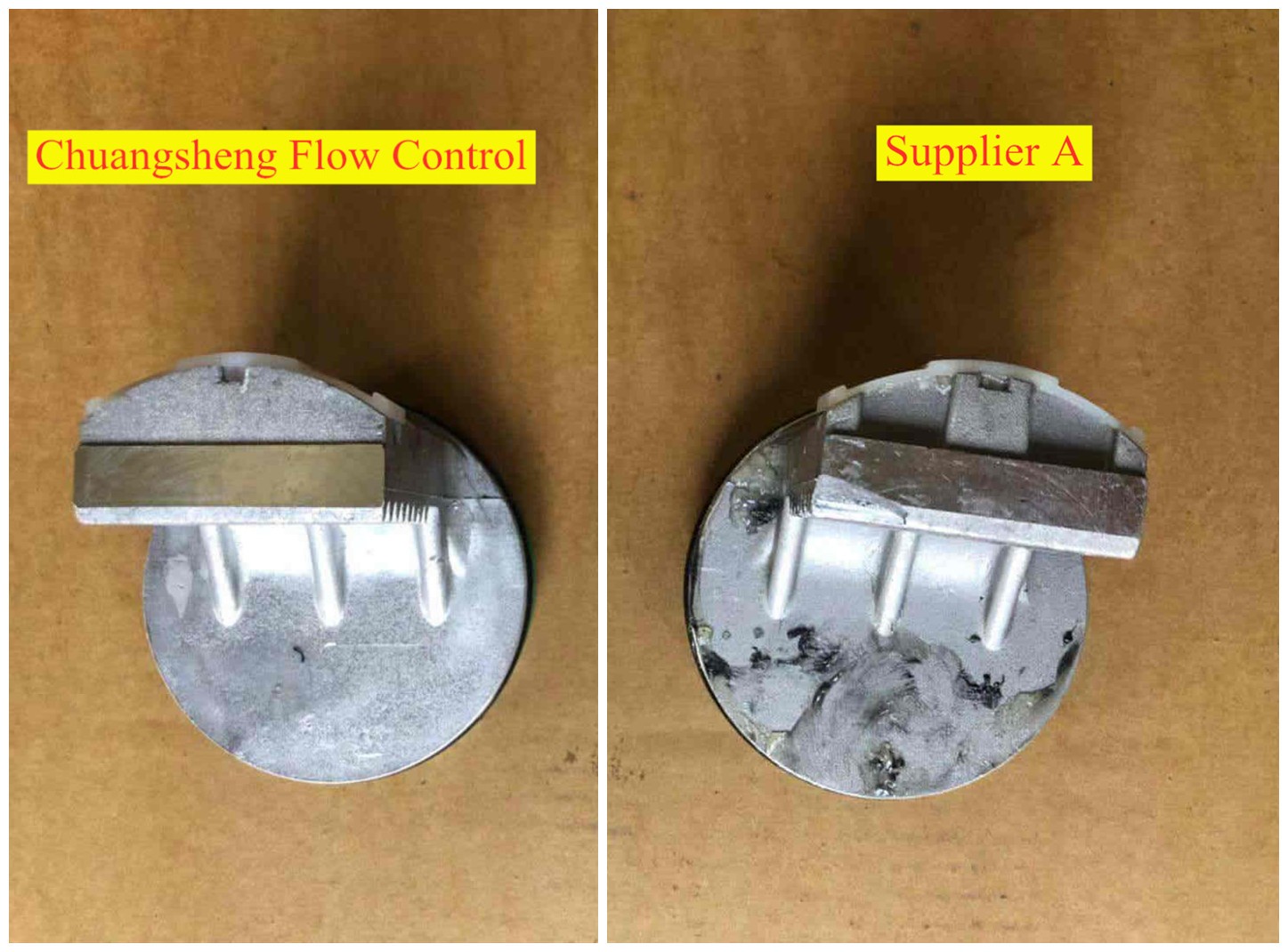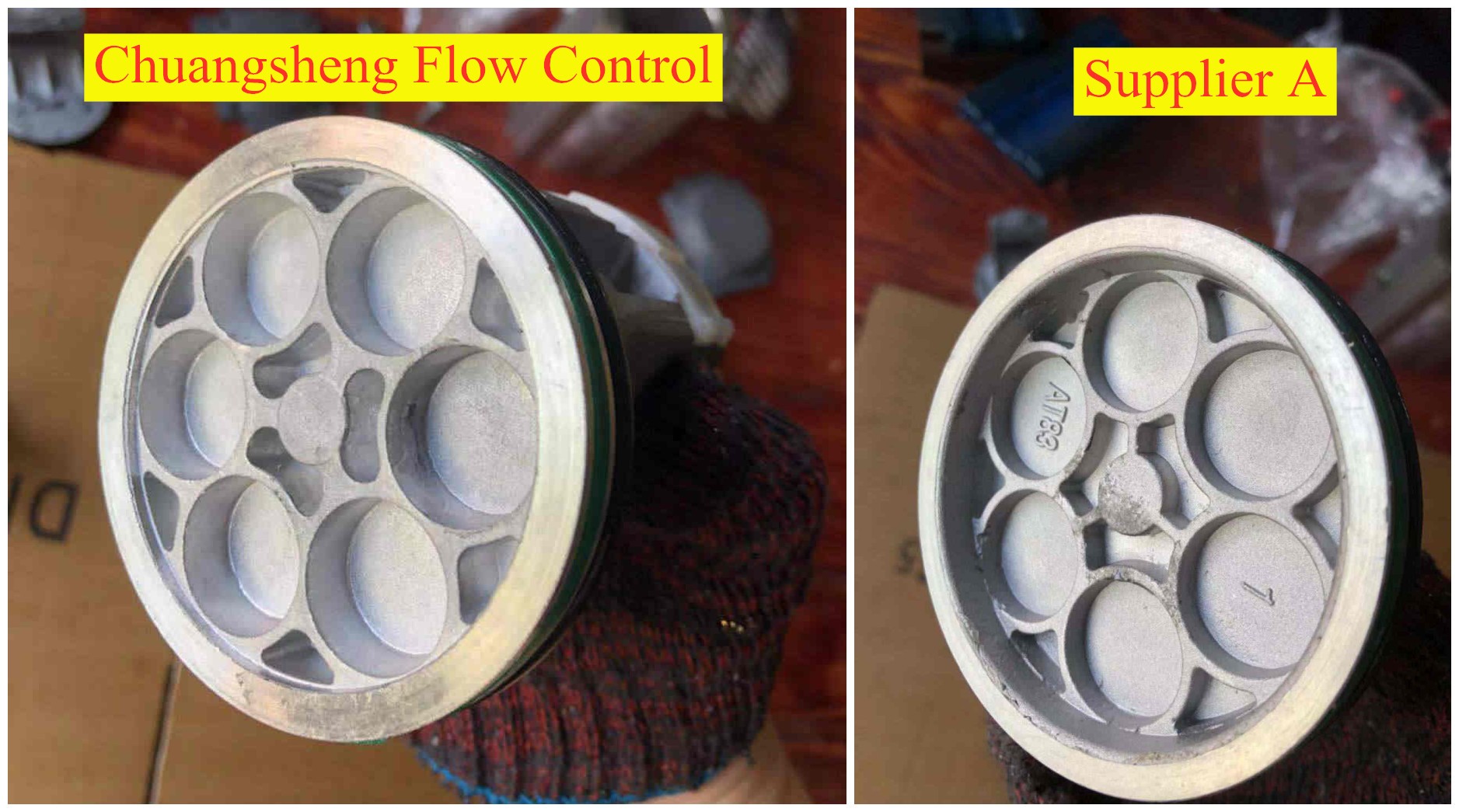 The below two parts of pistons are critical areas to drive the actuation shaft and push springs in case of single acting type. In order to guarantee the strength and durability, we decided to change with our own type.
(2) Parts lubrication
Moreover, if the fluid temperature reaches over 150℃,we highly recommend that all internal cavity and parts shall be coated with high temperature grease, which prolongs the lubricating period by 10 -15 times and avoid the biting of parts.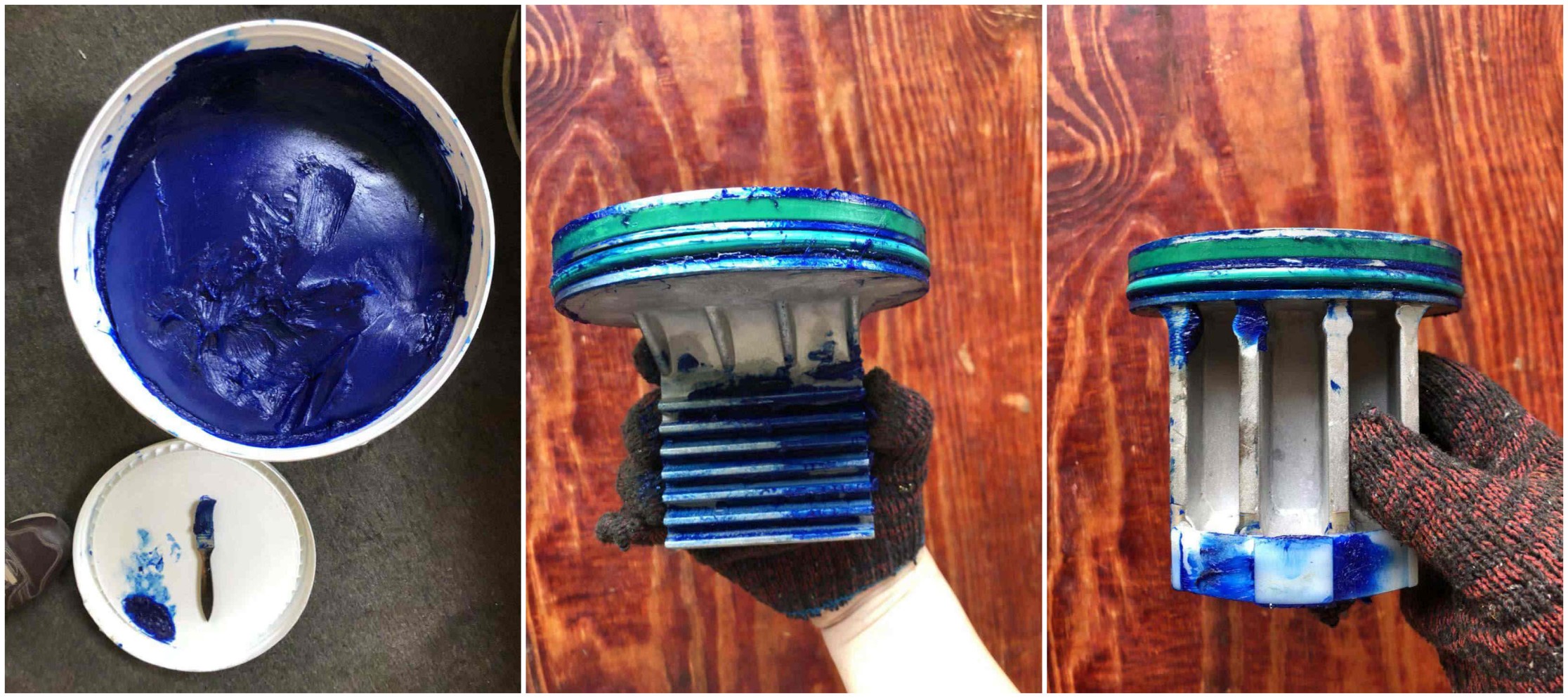 Once we completed this job within 3 hours, his valve was again renewed to our high efficiency of team and was expected to get installed in original position in a couple of days.
Finally we are grateful for continuous trust of customers to assist in this work. Meanwhile it is our genuine advice that choosing the appropriate actuators not only depends on the price and visual quality, but also need evaluate the internal parts and configuration.
Zoyu Automatic Control is an expert manufacturer of pneumatic valves and pneumatic actuators to cope with demanding work. Freely contact us for the related technical discussion or any inquiry of pneumatic actuators.
Mail: cspneumatic@hotmail.com
Whatsapp: 86 13634285240
Website:www.actuador-neumatico.com